UNIQUE MICROFIBER SUEDE LEATHER-ORINTEND™
What is Orintend?
First of all, Oritend is a microfiber suede leather made with polyamide microfiber and polyurethane resin. From year 2021, Sanling started to use Recycled PA6 instead of primary PA6 in order to make progress in environment protection and reduce carbon emissions.
The technology we use:
Please check the whole process in the following picture.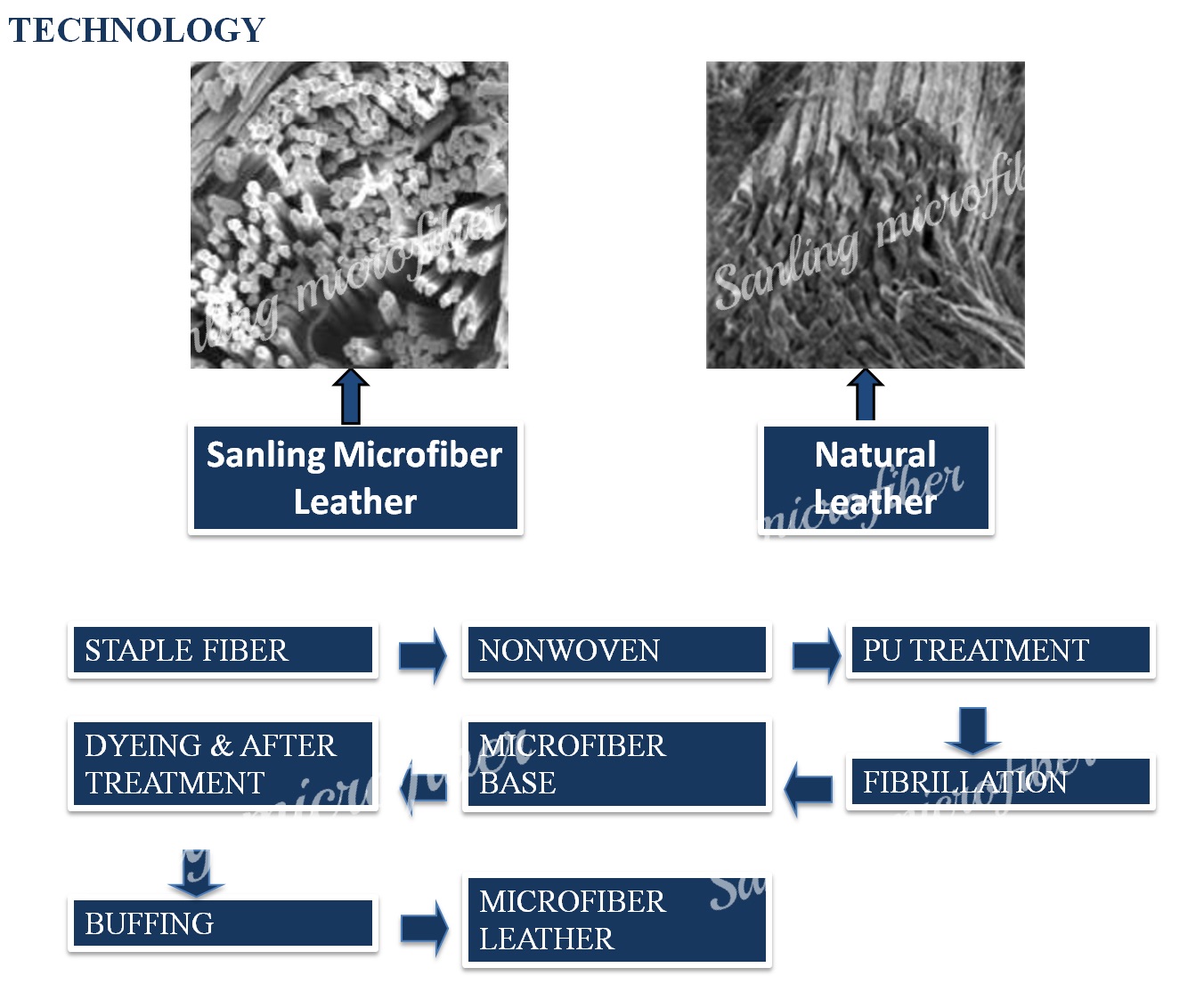 The unique thing about our technology:
We have our very own nonwoven and PU treatment technology to make the special microfiber base. With such a special base technology, we can achieve advantages like leather-like touching, better color fastness, beautiful appearance and etc.
Why Orintend is a good choice?
At the very beginning, we can find the answer from the microfiber suede structure and raw material.
First, the polyamide microfiber is very tiny, it's only one-thousandth of human hair. Therefore, it allows a soft and natural feeling of the microfiber leather.
Second, microfiber inside the suede has a compact 3-D structure. And sponge-like polyurethane combines with microfibers. As a result, they make the microfiber leather strong and softness like natural leather.
Third, microfiber leather has numerous spaces inside,  and these spaces enable very good air and moisture permeability. So, the material is comfortable for wearing purpose.
Fourth, the PU form and microfiber makes Oritend a woven fabric surface but resists pilling or fraying.
Furthermore, in comparison with leather, Sanling microfiber suede has the following strong points:
it is much lighter than natural suede. We know it is very important for wearing usage. More and more consumers choose lightweight garments or shoes nowadays.
Sanling microfiber suede is uniform and packed in continuous rolls such as 30m or 50m. Using our microfiber leather is just like normal fabric. But every piece of genuine leather has different sizes, and different parts of the leather also have different conditions. Hence, it's more efficient to use microfiber leather than natural leather.
Natural suede can not be used or last long under a bad environment. For example, use suede in a high-temperature and humidity environment. However, Oritend is very strong and endurable to work under such conditions for years.
People can wash Oritend just as daily using fabric. It's quite convenient, isn't it? But it's difficult to treat natural suede, and you can not wash natural suede.
Advantages for consumers:
Orintend is soft and skin-friendly. And it's also got high performance on permeability. The above specialties are very important for wearing purpose. On the other hand, it's a very good product for vegans.
More specifically, it is anti-scraping, peeling, and tearing resistance. As we all know, labor protection products need those functions.
In this way, we can use it for shoes, bags, furniture, labor protection products, high-class car inner decoration, cloths, packaging of electronics products, filtration materials, and many other areas.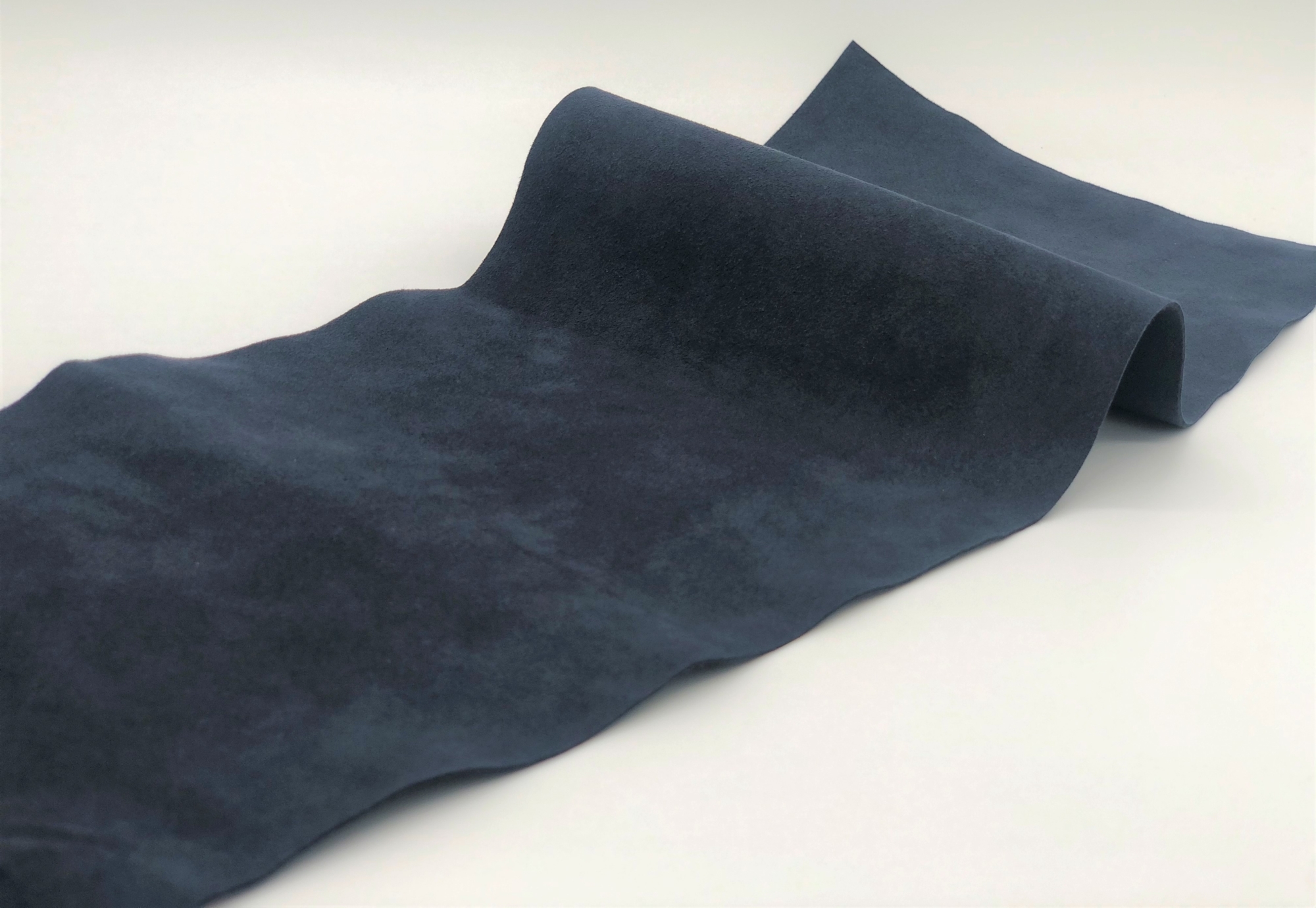 The different kinds of finishing can be done to make Orintend suede special:
As microfiber suede is uniformed, it can be easily treated. Such as water-resisted, flame-resisted, mildew proof and etc.
You can also emboss, print, painting as normal textiles.
It is colorful, almost all the color is available.
Specification:
Thickness: 0.4-2.0mm
Width: 54″
Roll: 30m or customized
Composition: 60%PA, 40%PU
Applications:
How to use it? Please follow us at APPLICATION.
Questions? Please contact us.
Please contact our team who will answer your query promptly.