Extra-Frontier™- Solvent-free Microfiber Suede
Why waterborne microfiber suede with recycled material?
Extra-Frontier waterborne microfiber suede is a suede material Sanling researched for several years. We all know nowadays people are using thousands of tons of faux leather or even natural leather which contains an organic solvent. However, people don't have the choice to abandon organic solvent material because of no alternative goods.  One of the main goals of this R&D project is to create a valuable product for replacing daily used materials contains organic solvent. The other goal is to use recycled PA6 in this suede material to reduce carbon emission and protect the global environment.
The main material we use for Extra-Frontier
The main material of this waterborne suede is sea-island microfiber and waterborne PU. Consequently, Extra-Frontier is a totally organic solvent-free product. About this point, please check here.
The microfiber we use always shows people an extremely fine and smooth surface, and waterborne PU enhances the leather touching.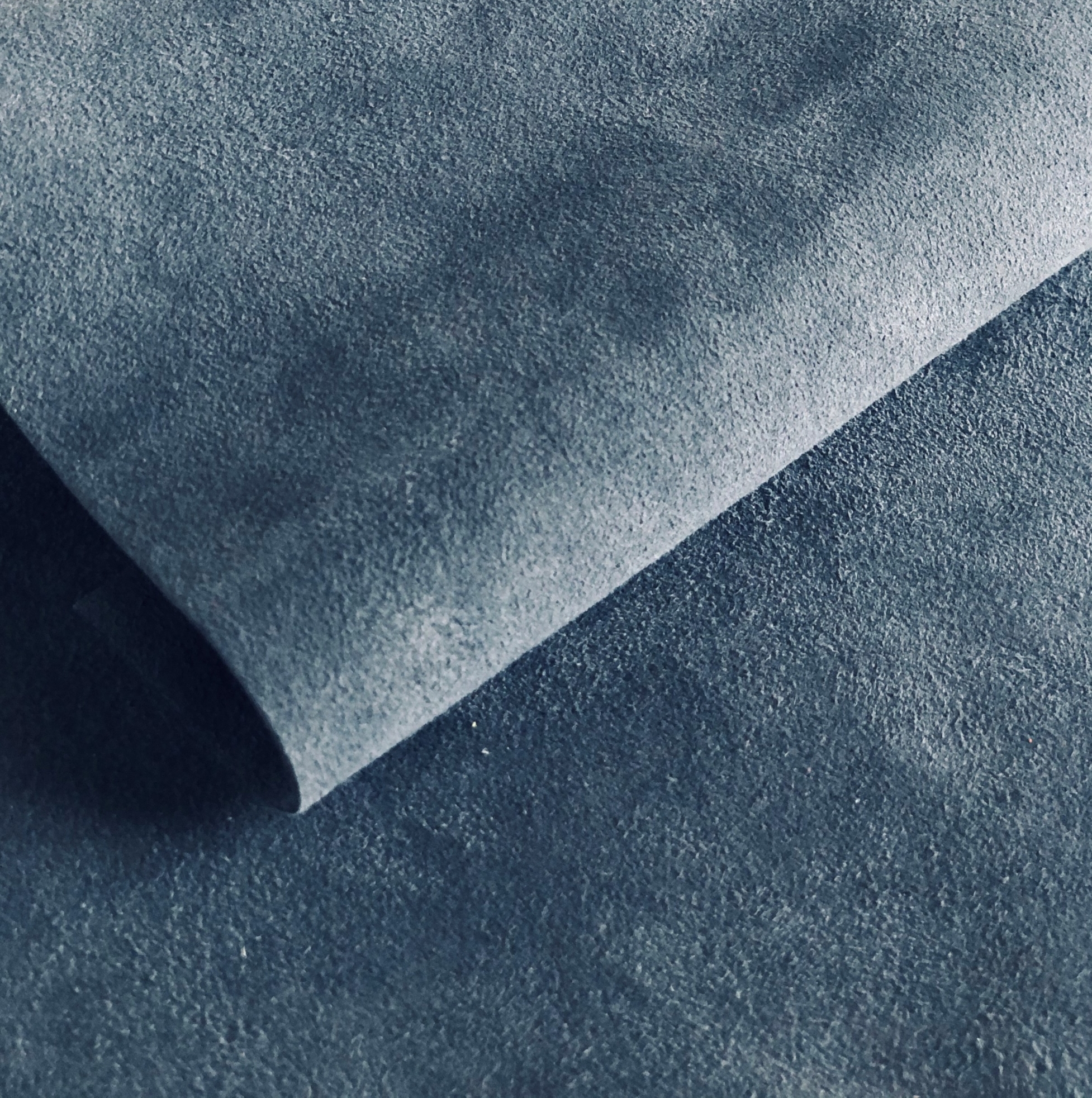 Advantages of Extra-Frontier
First, while we compare this waterborne suede to commonly used solvent microfiber leather, Extra-Frontier is more similar to genuine leather from touching and appearance, which offer unique leather-like handling. But this touching can not be achieved by solvent-based microfiber leather.
Second, it's also more sustainable. On the material surface of solvent microfiber suede, sometimes it's easy to get the lint balls. However, we found a more durable surface of Extra-Frontier.
Third, the waterborne PU used in Extra-Frontier enabling to ease the burden of the environment. Waterborne PU does not use organic solvent, a large number of VOC deduction in the production process.
Fourth, Sanling's unique production technology of making waterborne microfiber suede can reduce at least 10% of flesh water comparing to typical organic solvent type microfiber suede.
Fifth, we strongly recommend our customer to use this product because of recycled material. By using 1kg recycled PA6, people can reduce the using of 2-3kg raw oil, decrease emission of 50% CO2 and 80% SO2, and also reduce 45% of sewage discharge and 60%-70% energy consumption.
Sixth, different treatments can be made, such as water repellent, antibacterial, compounding with other materials, etc.
As a result, Extra-Frontier is a very good substitute solvent-free product for microfiber suede made by organic solvent technology or natural suede which uses a lot of chemical agents. Furthermore, Sanling keeps developing the waterborne microfiber suede to meet the different demands of consumers and the market.
Please contact our team who will answer your query promptly.