Microfiber Suede for Shoe Material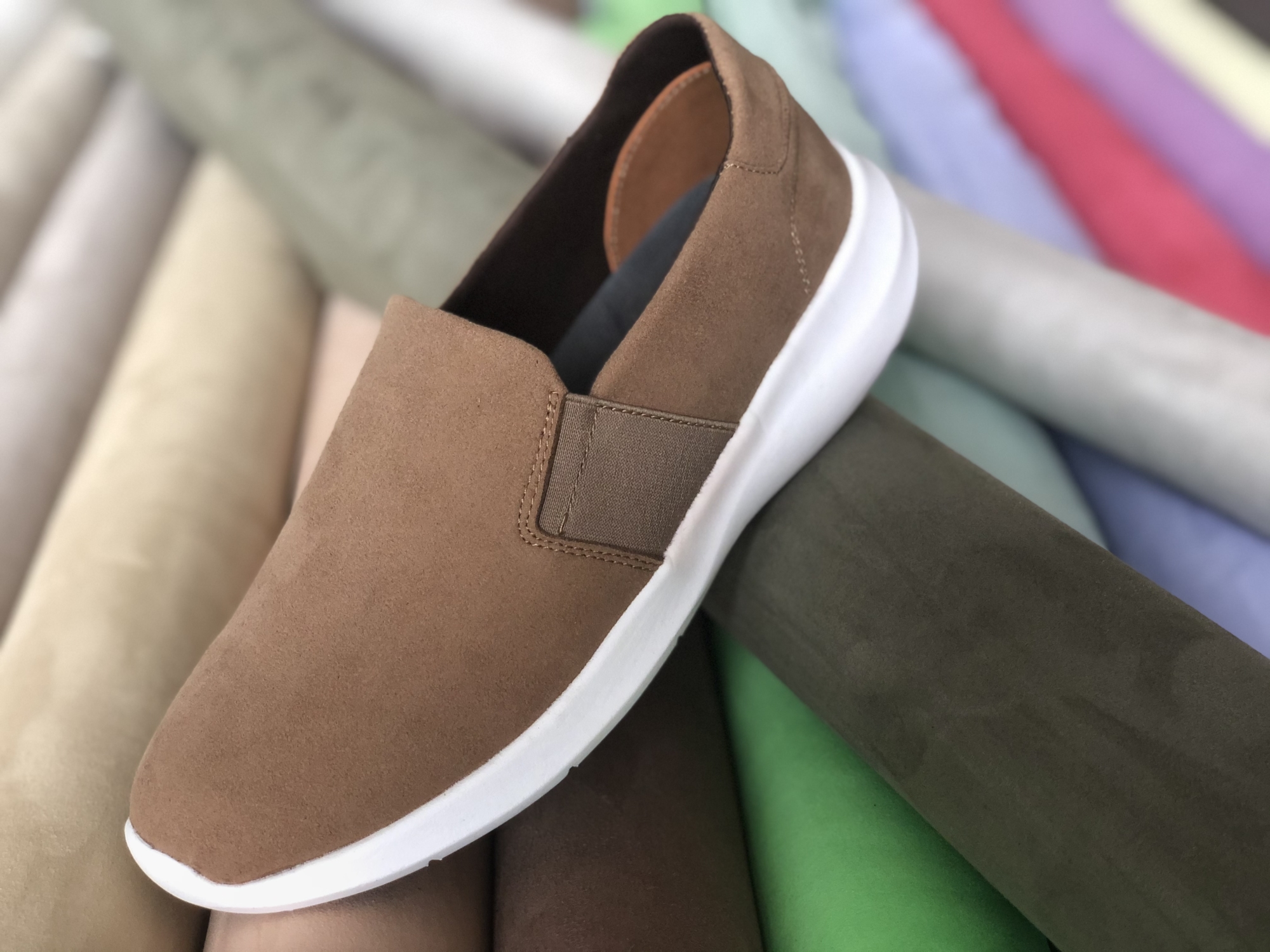 Sanling microfiber suede is perfect for shoe material.
For different parts of the shoe, we may need different shoe materials. People can choose thick suede (more than 1.0mm) for shoe uppers, and thin(less than 0.8mm) material for shoe linings. People can use our microfiber suede for insoles as well.
SHOE UPPER   
First of all, Sanling microfiber leather is strong enough for shoe uppers. Second, our customers can choose a different appearance of the suede surface. To be more specific, we can have a fine and smooth surface for ladies ' shoes. Or, a rugged surface for men's shoes. Additionally, soft microfiber suede is prepared for children's shoes.
LINING
Microfiber suede had already become a popular material for shoe linings. Comparing to natural leather, it's lighter and uniform. Compare to other woven fabrics, it's more similar to genuine leather and more durable. Moreover, to make the shoe hygienic,we can make antibacterial and anti-mildew treatment upon our microfiber suede.
INSOLE
As microfiber suede is endurable and anti-abrasion, it looks good for making insoles. Furthermore, Sanling microfiber suede is washable and has better perspiration fastness beyond natural suede. So, all these advantages show a good substitute for genuine leather.
As a result, Sanling microfiber suede shows a great alternative for shoe material.
Have questions? Contact us today.
https://www.sanlingmicrofiber.com/wp-content/uploads/2020/06/IMG_E0580-e1591249425234.jpg
1500
2000
admin
https://www.sanlingmicrofiber.com/wp-content/uploads/2017/11/logo.png
admin
2020-06-06 02:34:51
2020-06-09 02:55:40
Microfiber Suede for Shoe Material